About SAM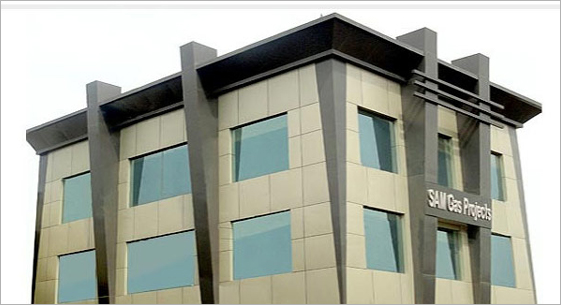 Established in the year 2000, we, "SAM Gas Projects Pvt. Ltd.," are one of the most trusted project engineering manufacturers and exporters of a wide range of Gas Plants. Our product range is acknowledged across the globe for its features like reliable performance, high speed, sturdy construction and durable finish standards. These products are available in various specifications to meet the demands of various industries like Electric & Chemical and Agriculture & Livestock Farming.
SAM Gas Projects (P) Ltd. is an ISO 9001-2015 certified organization. Established 19 years back in 2000, we have earned a name in manufacturing & exporting of prime quality Nitrogen Gas Plants, PSA Nitrogen Generators / Plants. The emergence and success achieved by us in such a short span of time is a result of cooperative attempts put in by skilled staff and committed manpower.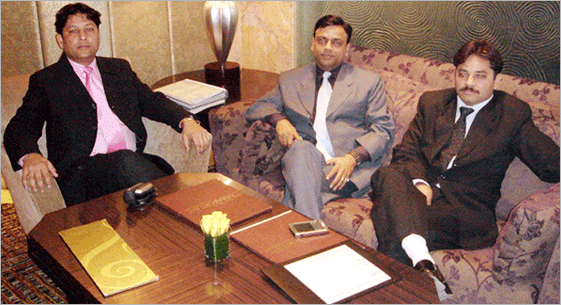 Under the guidance of our mentors, Mr. Mridul Gupta, Mr. Sandeep Sharma and Mr. Mohammed Afsar, we have earned a strong foothold in the international market. The constant efforts of our dedicated workforce and valuable experience of our mentors are guiding us in our endeavor to scale new height of prosperity.
Our nitrogen gas plant is incorporated with exceptional technology and faultless quality. Since inception, we have gradually shaped up and advanced the ambit and quality of its gas plants depending upon the needs of clients. The company is known for its transparency and honesty. We promote innovation and individual duty that imparts a positive affect on the company as a whole. We have state-of-the-art manufacturing unit, which is equipped with hi-tech machines and R&D unit that allows us to fabricate our entire product range in accordance with the international quality norms. With the competitive advantages offered by us, we are able to widen our distribution network in Gulf, Asian and European Countries.
A Tradition of Excellence. A Legacy of Results. The brief history below demonstrates how SAM GAS PROJECTS has reinvented itself repeatedly in order to meet the challenges and opportunities of new technologies. Since the beginning, we have served our clients with flexibility, effectiveness and integrity. The twenty first century has marked the start of a new chapter for us - characterized by new and expanded technological and market developments enabling us to grow and prosper.
We look forward to a future that looks as bright as our past as we continue to "Develop Results". with our clients. Today: In an evolving market, the only thing certain is change. Yet, during our history, one factor remained constant - focus on using technology to develop the most innovative and practical solutions that deliver best results and satisfies the clients.. Major acquisition activity to expand competencies and industry expertise continues. In a move to strengthen its global business, it maintains its dignity and provide healthier atmosphere to the workers.
Why Us?
State-of-the-art facilities
Innovative and continuously updated designs
Conforms to international standards
High productivity and low maintenance cost
In-built quality controlled manufacturing methods
Excellent customer service support
Highly competitive pricing
Global Presence